Start Now To Stop Children's Sleep Being Affected When Clocks Change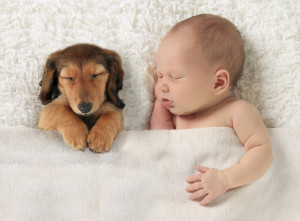 When the clocks change it can be a nightmare for parents. Children's bedtimes and wake times change and it can take anything from a couple of days to a couple of weeks to get back in sync.
Here are some top tips on how to overcome some of the problems of the clocks going back an hour on Sunday 30th October.
• Delay the start of your child's bedtime routine, at least a week before the clocks change. Aim for around 10 – 15 minutes earlier every few days until bedtime has moved by an hour.  Don't worry if they still wake at the same time in the morning, it takes a couple of days to establish a new sleep pattern.  Hopefully by the time the clocks go back on Sunday 30th, your child will have adjusted to the clock change.
• Toddlers still having a nap in the day should be encouraged to take the nap later or to be slightly longer so that they are able to go to bed that little bit later.  Alter babies' naps in the day.
• During the day before the clocks change, keep young children active – lots of fresh air and exercise – so they sleep well. But don't totally wear them out as over-tired children are harder to get to sleep.
• If they wake up at their usual time you should encourage them to remain in bed – half an hour is probably your limit! If you don't already have them, black out blinds or really dense curtains will help to keep morning light out.
• You may be gaining an hour but don't go to bed an hour later than usual as chances are you won't get the opportunity to lie-in!
It is worth noting that children with good sleep routines tend to cope better with the changes in time as they know what to expect at the end of the day.  A good bedtime routine – teatime, followed by quiet play, bath, story and bed is typical.  Ensure the environment is right for sleep – it should be cool, quiet and dark and make sure the bed is comfortable and supportive.