Ever Thought How Sleep Works? Here's it!
"Sleep! oh dear sleep! How I miss the old times, when all I needed to do, was to sleep, only wish, I could get back to my childhood phase once again." at some point of time, we all have felt the like this, especially after growing up. Who does not love to sleep, covering with cozy blankets, soft pillows and comfy mattresses in Ireland, especially during winters? But have you wondered what is sleep, how does it works and how our lives would be, if we didn't/couldn't sleep at all?
Let's understand, what is sleep and how does it works?
Sleep is a altered conscious state. It is naturally recurring state of body and mind, which inhibits several senses of our body and inhibits almost every voluntary actions. It also significantly reduces our reaction to the surroundings. It can easily be distinguished from state of awake by noticing the decreased stimulus to the environment.
Stages of sleep
In case of human being, our sleep occurs in repeating intervals, during which the body switches between two stages called non-REM and REM stages. In both of these terms, REM means 'rapid eye movement'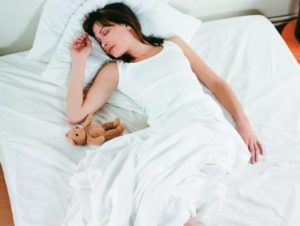 Function of sleep
Sleep is an essential event for each and every one of us, regardless of our work and habits. It is as important as breathing or eating. Regular sleep is necessary to recharge ourselves and it improves the performance of both mind and body. It promotes our brain function and helps to build strong memory and immune system. Sleep also allows our body adequate amount of rest, which aids tissue repair and healing.
Circadian clock and its function
It is the internal mechanism present in most of the living beings which is also known as the biological clock, that contributes towards maintaining a healthy balance of the day and night cycle. This circadian clock simulate sleep each night in case of diurnal creatures, such as us and and promotes sleep each day in case of nocturnal creatures such as bats.
The effect of external environment on sleeping pattern
The sleeping pattern vary greatly from person to person based on the their personal need of sleep, routine activity and exposure to surrounding. Artificial light alters and disrupts our sleep pattern drastically.
How sleeping on the right mattress helps?
Sleeping on the right kind of mattress contributes towards a healthier lifestyle by providing adequate rest each night. Luckily you can find such comforting Mattress in Ireland, if you know from where to buy.