5 Alarming Signs That You Are Suffering From Insomnia
Sleep is critical for a healthy and happy wellbeing of any and all individuals. Let it be an infant or a working adult or an elder, sleeping is a miraculous transformation from being conscious to sub-conscious state. After a good night's sleep on memory foam mattress, you are all set to go for another day. But, unfortunately, not everyone is lucky enough to enjoy a good night's sleep each night.
It should not ring any alarm if you skip quality sleep just for one night, but if it keeps happening over and over again, then you might be dealing with insomnia. This is the medical conditions, where an individual repeatedly fails to get adequate sleep needed for maintaining normal body function.
Here are 5 signs that you might be dealing with insomnia
Difficulty falling asleep
The encounter the first sign of insomnia is when you are unable to sleep in one go at night. Ideally you should be able to sleep after the entire day's exertion, without any external help.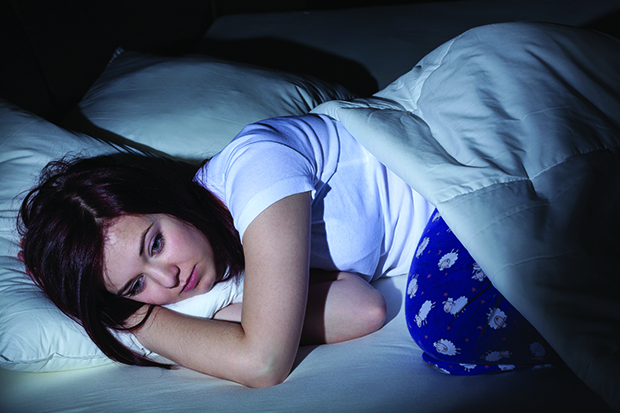 Difficulty waking up
Insomnia is often calibrated only in one aspect, but failing to get up in proper time is also an indication that your body is not getting adequate rest during night. Ideally you should wake up after having a sleep of 7 to 8 hours of undisturbed sleep.
Depending on other substance
If under any circumstances, you need sleeping pills to help you sleep, most probably you are dealing with insomnia.
Laziness during day
If you are feeling lethargic throughout the day, this might be another symptom of the same. People often describe it as feeling similar as malaise while falling sick. Prolong drowsiness throughout the day, often leads to poor performance in both work environment and social gathering.
Feeling irritated and mood swings
If you are missing out daily dosage of sleep for quite a long time, then you are more likely to be irritated throughout the day and encounter terrible mood swings. You become highly vulnerable to getting angry easily and falling into the trap of depression.
If you are suffering from any of the above symptoms, especially if are feeling tired noticeably night after night. Chances are high that either you are suffering from insomnia or you are sleeping on the wrong type of mattress. For better sleep, try a memory foam mattress, which provides adequate support to your spine and helps you to sleep better.